2005 Recent Ceremonies
Ceremony at Pisgah Cementary
GAR Post in Austin, Cass Co., MO
Pisgah Ceremony 17 July 2005 Charles delivered a newspaper to me yesterday, The Kearney Courier. It was the July 21, 2005 edition. It didn't have an article, but it did have a picture from the memorial dedication ceremony in it. You'll find it attached.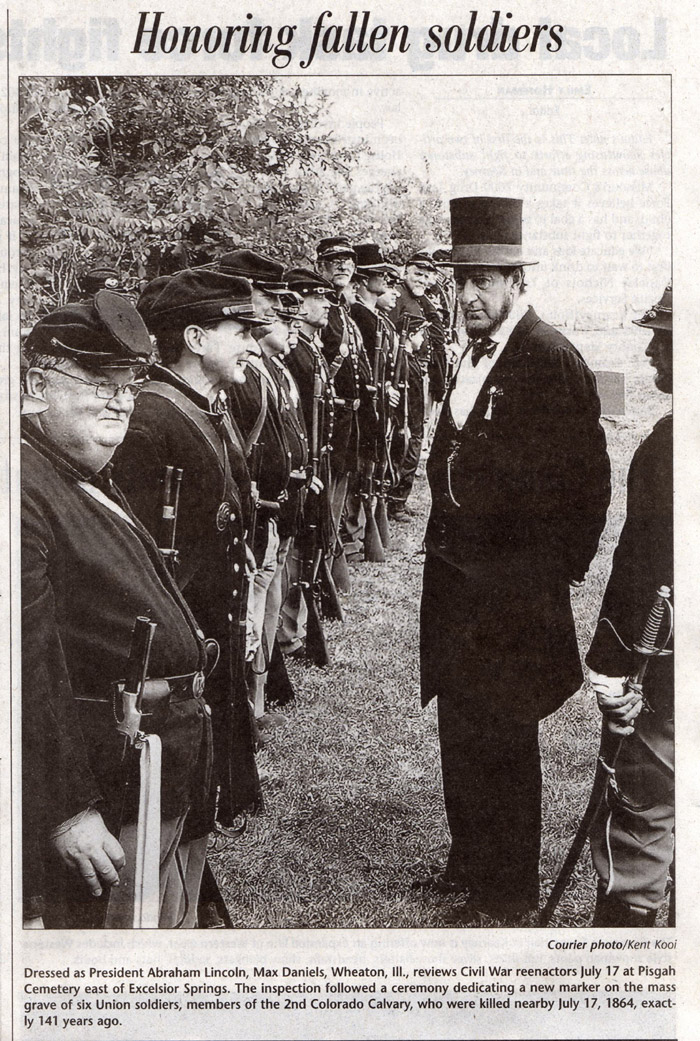 Representative Bob Nance District 36
Bob Nance's Capitol Report for July 22, 2005
"It was an honor to present Brian Smarker and the Westport #64, Sons of the Union a special plaque honoring six soldiers from Colorado Company who gave their lives in the Battle of Fredericksburg in 1864. Their mass grave in Pisgah Cemetery now has an appropriate head stone."