Boy Scout Eagle Projects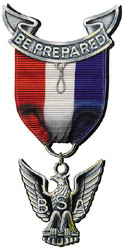 Westport Camp #64 is pleased and honored to recognize young men from Missouri who have earned Scouting's highest honor, the rank of Eagle Scout. Westport Camp #64 will present a full-color Eagle Scout Certificate, similar to the sample pictured below. If desired, and if scheduling permits, a personal presentation at an Eagle Scout Court of Honor may be arranged.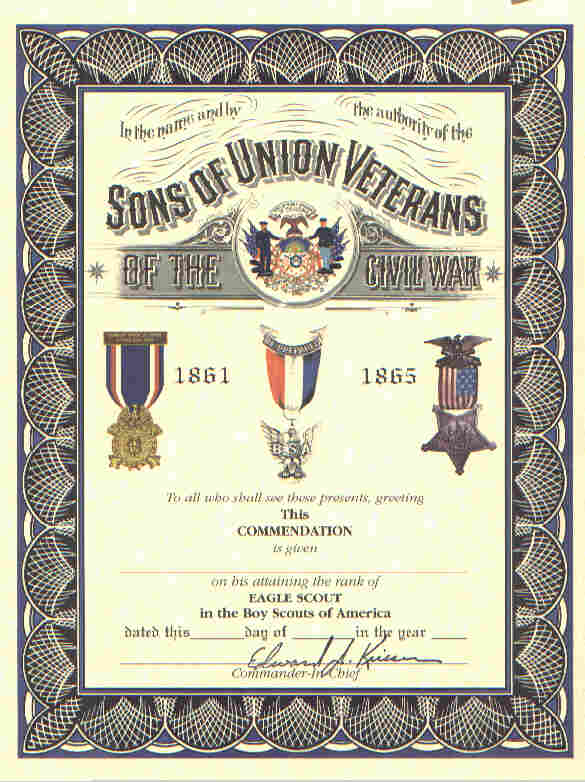 The completion of the Eagle Scout service project requires significant effort on the part of the Eagle Scout candidate. The project must benefit an organization other than the BSA. It cannot be performed for an individual or a business, cannot solely be a fund-raising project and cannot be commercial in nature. A written plan using the Eagle Scout Leadership Service Project Workbook must be submitted and pre-approved by the benefiting organization, the unit leader, the unit committee and a district representative, before the work of the project can begin. When the project is complete, the Scout will update the workbook and determine the methods in which he gave leadership, ways in which the plan may have had to change, and the benefits of the project. Examples of Eagle Scout service projects include: constructing park benches, refurbishing a room at a church, planting grass for erosion control, or organizing a dinner and collecting necessities for the homeless.
For more information on the application process or an Eagle Scout Commendation Application, please contact Bob Steiert. An Eagle Scout Commendation Application is also available by clicking on the link below:
**Important!! In order for you to download the Application, you will need to have Adobe Acrobat Reader installed on your computer. A copy of Adobe Acrobat Reader may be obtained free of charge by clicking on the following icon:

To request an Eagle Scout Certificate in Missouri or have additional questions about our Eagle Scout recognition program, please contact Bob Steiert; Westport Camp #64 Eagle Scout Coordinator.
In addition, please contact Bob Steiert if you can provide information on projects for Boy Scouts to work on their Eagle Scout project.